Client's Guide to a Successful Headshot Photoshoot
I. Introduction
Welcome and thank you for your interest in headshots, I am here to help! A great headshot is an essential tool for your personal and professional branding. Headshots capture your personality and professionalism, making a lasting impression on clients, employers, and colleagues. This guide will walk you through the steps to prepare for your headshot photoshoot, ensuring the best results. Most of my bookings are from businesses but the information here is valuable for individuals too.

II. Preparing for Your Headshots Photoshoot
A. Booking and Logistics
1. Contact the studio to schedule your photoshoot at a convenient date and time. The start of the day is often better when everyone is fresh and clean. If you have staff who need to go off-site, then prioritise them for early slots.
2. Most businesses get me to come to them, It is less disruptive to your staff and makes no difference to the cost. A medium-sized meeting room or space normally works well. I will come in about 30min before shooting starts to setup.
3. Payment is done by invoice on delivery of the images. You have full rights to the images and can use them forever in any way you wish, including personal and commercial use. I sometimes share some shots if I am talking about headshots eg my website or social media, but its to help promote my own business only, if that's a problem then just let me know… no stress!
B. Choosing the Right Photographer
1. Take time to explore my portfolio to ensure my style aligns with your vision. You want a photographer who acts professionally and can give your staff a great experience, even the ones who are not keen. You should look for a photographer who is adaptable if things change eg the location or special format requests that you were not aware of before booking.

2. Share your specific goals and any preferences you have for your headshots with me so I can tailor the session accordingly. Some businesses have a style guideline, especially multi-site businesses where different photographers are used. The two main things that I need to know are what sort of background you want eg dark/mid-tone/white or environmental, and anything you need out of the ordinary eg character shots for mouseovers. If you are someone booking for yourself, then tell me about what these shots are for and how you want to be perceived (your personal brand) eg LinkedIN/CV, for an accountant.
3. While I'm on site, should we do a team shot?
III. Wardrobe and Styling
A. Wardrobe Selection
1. Clothing options: For individuals, choose a variety of outfits that reflect different aspects of your personality and profession. If it's for a business that has a uniform, then make sure there are spare garments in the range of sizes in case someone forgets about the shoot or has outdated branded clothing.
2. Color choices: Stick to neutral tones or solid colours to ensure you remain the focal point of the image. Avoid tight repeating patterns, they render funny on modern digital cameras.
3. Layers and textures: Experiment with layering and textures to add depth to your photos. For businesses consider getting a few shots of people with different presences for the various uses eg with and without a jacket/tie. Think about who that person serves and the market or cultural expectations for someone in that role eg local markets vs international.
B. Grooming and Personal Care
1. Consider professional hair and makeup services for a polished look.
2. Ensure your skin is well-hydrated and free from blemishes. Any special cases then let me know if you would like an editing solution
3. Decide whether you'll wear eyeglasses or accessories during the shoot and bring them with you.
IV. Pre-Shoot Preparations
A. Diet and Hydration
1. Avoid heavy meals that might make you feel uncomfortable during the session.
2. Drink plenty of water in the days leading up to the shoot to keep your skin looking fresh.
B. Rest and Sleep
1. Get a good night's sleep. Aim for 7-9 hours of rest to ensure you look and feel your best.
2. Avoid stress before the shoot. Relax and engage in activities that help you unwind.
C. Posing and Expression Practice
1. Experiment at home with different facial expressions and angles. I can direct you on the day but you know yourself best.
2. Finding your best angles. Identify the angles and expressions that make you feel most confident. Try moving your shoulders a little left or right. If you have an off center part in your hair, then have it closest to camera if you give a head turn. Most of the time you will want your nose and eyes towards the camera, and keep your chin up. If you have a little extra skin on the neck, then push your nose towards the camera and drop the chin slightly (like a turtle pushing its face out of its shell)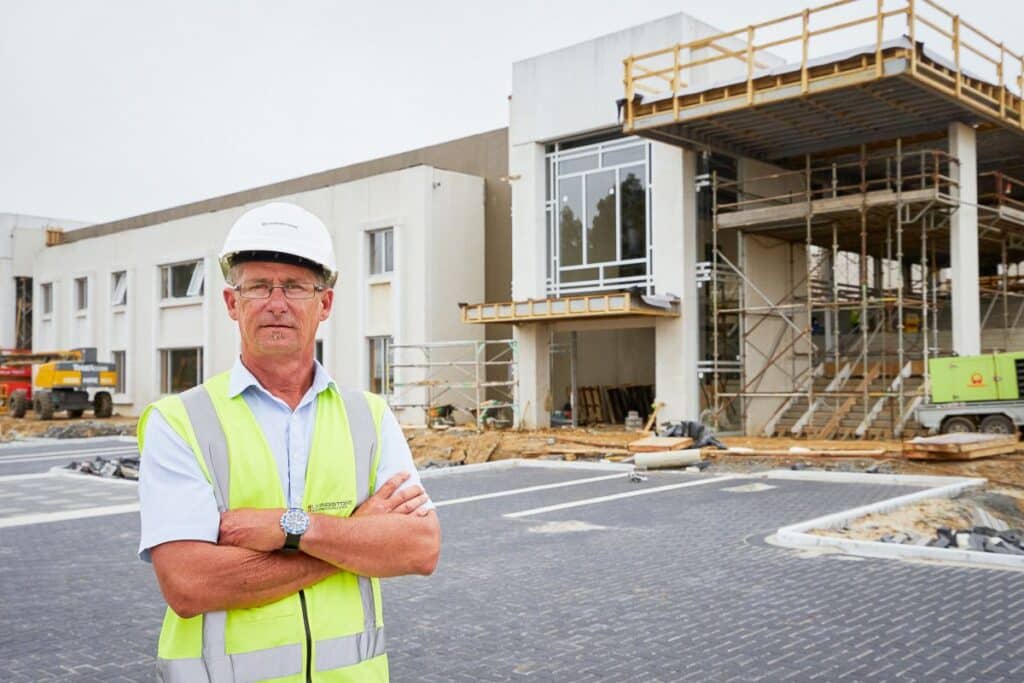 V. The Day of the Photoshoot
A. Arrival and Timeliness
1. If you are coming to me, then aim to arrive a few minutes early to ensure a smooth start to your session. For me coming to you or your business, I normally arrive 30 minutes before we intend to start taking photos so I can setup.
2. If you anticipate being late, please inform us as soon as possible and we may be able to make a plan B.
B. Communication with the Photographer
1. Feel free to ask any questions or express any concerns you may have. I am more than happy to adapt your shots to your personal preferences.
2. I am here to help you feel comfortable and confident throughout the session. I will give you direction and can show you the shots as we progress, so you know how things are looking. Often I shoot tethered (straight to laptop) so you can make your selects on the day.

VI. During the Photoshoot
A. Relaxation/Posing Techniques
1. Relax by taking deep breaths before each shot. Feel confident, or if you aren't feeling it, then act like someone who is confident, no one will know!
2. Relaxing your facial muscles: Avoid tension in your face by periodically relaxing your facial muscles. Think about how a professional but friendly person would look. A small smile would be fantastic. Listen to our guidance on poses and expressions. Experimenting with different expressions. Don't hesitate to try various expressions to capture your unique personality.
C. Wardrobe Changes
1. Change outfits efficiently to maximize your shooting time. If we are on location I can bring a changing tent.
2. Ensure your clothing looks neat and well-fitted before each shot. Iron or steam fabrics that need during your shoot preperations.
VII. Post-Photoshoot Considerations
A. Reviewing the Images
1. After the shoot, review the images and select your favourite headshots.
2. If you have specific retouching requests, please let me know.
B. Receiving the Final Headshots
1. You will be sent a link to an online gallery to view and download the photos from.
2. Usage rights and permissions. You own the images and are free to use them in any way you wish.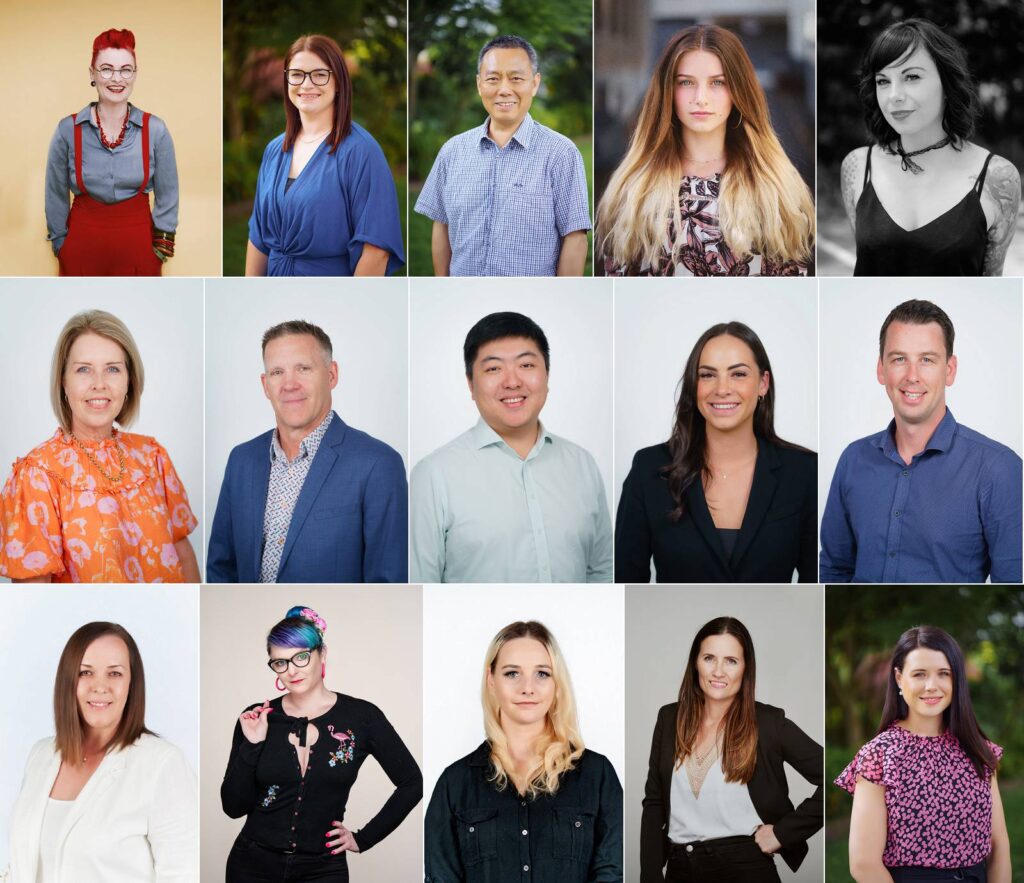 VIII. Maintaining Your Headshots
A. Updating Your Headshots
1. Consider updating your headshots every 1-2 years or as needed for career changes. If you move up market or have a branding change then you may wish to also refresh your headshots.
2. Maintain a consistent look across your online and professional profiles. Make sure your photo matches how you currently look in case someone meets you in person eg hair style or colour.
B. Networking and Branding
1. Using headshots on social media and professional profiles: Utilize your headshots to create a strong online presence. Knowing ahead of time where you might use the photos will let you plan your style and look on the day eg a formal outfit (LinkedIn) and a semi formal look (Instagram)
2. Make the most of your professional image for networking and job opportunities. Thsi photoshoot is a chance to leverage your presentation to help your career goals.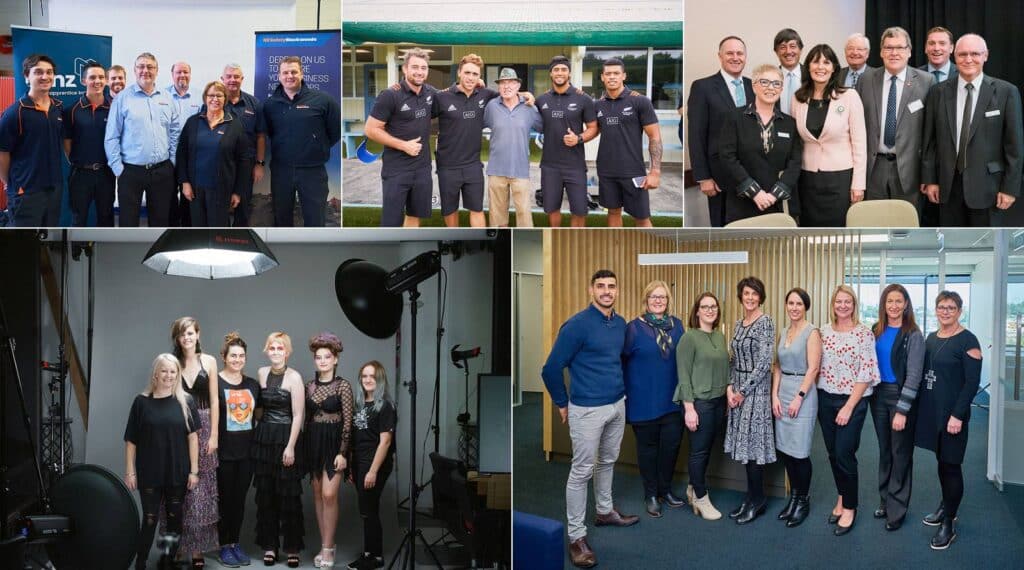 IX. Conclusion
Use a professional photographer.
Be confident and relaxed during your shoot.
Feel free to reach out to us anytime with questions or suggestions.
I hope this guide helps you prepare for your headshot photoshoot and ensures a successful and enjoyable experience. If you have any further questions or need assistance, please don't hesitate to contact us. We look forward to capturing your best moments!
Got questions, need a quote, or want to book!